At age 13 I had my first and only foray into an immersive, dominating fandom experience. It was Twilight and I was unequivocally Team Edward.
It was summer and nearly everyone in my drama class had been clutching at these books for almost a month. Everyone except my group of best friends, who, at the time, thought we were way too cool and emotionally advanced for 'vampire romance'.
Throughout school we were avid readers, but for reasons I can't remember, turned our noses up to the phenomenon that was Twilight. Perhaps it was too mainstream. We prized ourselves on our painfully hipster reputation.
However, I was the first to crack. Tagging along to the hairdressers with my Mum, I asked for a copy of Twilight. Ironically, of course.
As if entranced, I read the first book in under 24 hours. And so began one of the most enjoyable and bonding times between my friends we had ever experienced. Our lives, music choices, conversations and, most importantly, MySpace aesthetic were dedicated to the Twilight trilogy for the better part of a year. We even took an entire day off from school to prepare (obsessively listen to the movie soundtrack) and attend the premier of the first movie. We held each other's hands and screamed when Edward made his first appearance on screen.
We were undeniably obsessed.
Cut to me in my early twenties, utterly ashamed of the delirium that was my Twilight fandom faze and fairly removed from fandom culture of any kind. That is until I stumbled across a YouTube video detailing the intense immersion of K-Pop.
K-Pop is a buzz term which has been circulating in my periphery for about 6 years. I have never really watched or listened to any of the music, sans Gangnam Style (because I mean, who hasn't). And, naively, I was entirely unaware it had transcended cultural barriers, harnessing huge cult followings from western society.
Fandom has evolved since my stint, as with Instagram and YouTube garnering thousands of accounts dedicated to fandom sub-cultures. Being as I am completely removed from the K-Pop phenomenon, my Instagram and YouTube algorithm have never lead me in the direction of K-Pop fandom accounts.
The culture of fandom is fascinating, as is the phenomenon of Korean-Pop. In combining the two as a research topic and immersing into a particular K-pop fandom on Instagram, I will account my experience as a new fandom account and all the intricacies associated with submerging into K-pop fandom.
Before commencing my stint as a fandom account, I first dedicated a week to watching K-Pop videos and listening to the music. Not a huge pop-music fan to begin with, I didn't have high hopes of enjoying the music.
But, I was pleasantly surprised. I started with the biggest K-Pop band, BTS, watching their music videos and American interviews. Understanding the fandom of BTS, known as the "Army" I read the comments section of each of the videos. A sense of family among the "Army" radiated through the comments, as if each of the accounts intimately knew the 7 members of BTS. Conversely, each of the members of the band treated the interview as a way to directly communicate with fans.
This slideshow requires JavaScript.
Following from my immersion in the product itself (K-pop), I watched videos explaining the intricacies of K-pop fandom and what it takes to participate. K-pop fandom delves further than the practices of generalised fandom. Yes, fan-fiction, communities, fan-art and edits are all stringent conventions of fandom participation, but K-pop fandom harnesses hierarchies, bonds and languages particular to the phenomenon.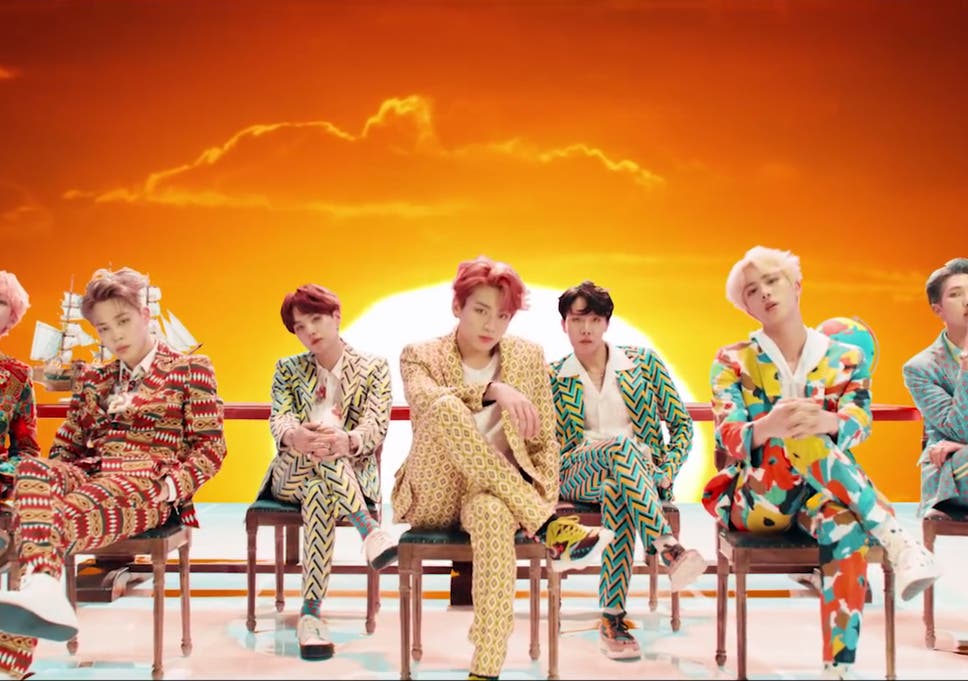 Experiencing for the first time, K-Pop fandom culture was foreign, in every sense. Terms, phrases, hierarchies and the production of the bands is complex and is taken seriously within the community as a whole. The dedication, emotional attachment and commitment to a band, its members and the fandom community seem more like a cult. Fascinated by the structure, I was excited to explore the community and interact with accounts within a fandom.
In the coming weeks, I will use an Instagram account dedicated to the K-Pop band, Monsta X and document using vlog style videos imbedded into blogs to detail the experience within the fandom. Drawing on research on fandom culture, K-pop and my own experience within a fandom, my digital artefact will aim to highlight the key epiphanies resulted from immersing into a foreign cultural phenomenon.